Chicago was the first real surprise. I have to admit to having had a lot of negative assumptions of that city from my readings. But news tends to focus on the negative so we tried to keep an open mind. At the risk of offending people, we found Chicago to be a bigger, cleaner and more vibrant city than San Francisco. The river and walks beside it made for a Venice like ambiance, and the old stone houses on mature tree lined streets gave it a distinct European feel. Plus the city and even surround suburbs were bathed in a profusion of colorful flowers on every street. It did share some similarities with San Francisco though... traffic. But to give our city it's due, the weather is better.

Our cousin took us on a fabulous tour of the downtown. Being stuck indoors, we thought we wouldn't get much exercise due to rain, but after looking over much of the Art Institute of Chicago, one of the biggest in the world, our legs felt a little rubbery.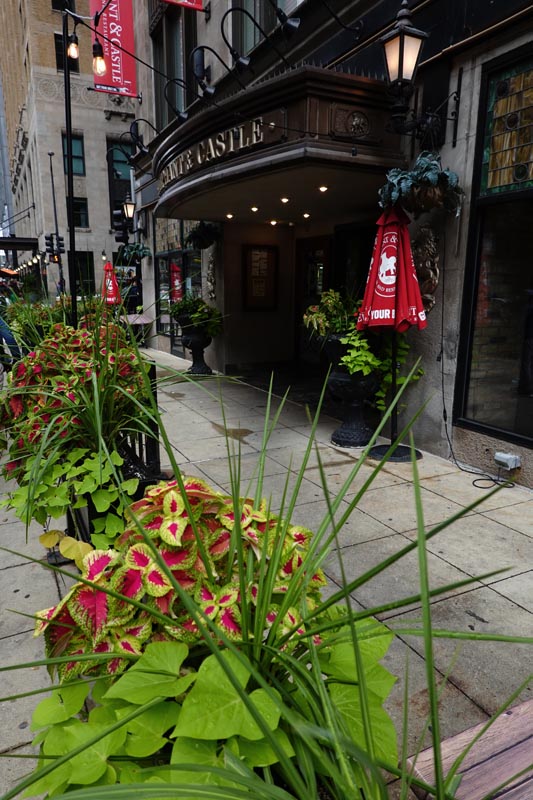 One of the many florally decorated businesses in Chicago.