I always plan alternative sites to see and campgrounds to stay at in case things go wrong, and the Pillars of Rome was one alternative we had noted. It was also getting late and we also were concerned about a campground. Thankfully our Benchmark maps came though again and showed a small river launching place which also had a few camping spots just a few miles from the Pillars. We pulled in expecting the worst but found a lush clean river campground with a half dozen spots only one of which was taken. Best of all it was completely free. We claimed our spot and then drove to the Pillars looking at farmsteads on the way, and then over an old bridge for photos before returning for a pleasant evening while watching the sun set over the Owyhee River not 20 feet away.


The following day just east of Marsing we climbed a local promontory called Lizard Butte while fighting blustery winds for a view of the country side. Then onto Lake Lowell where they had a charming little museum set in a nature preserve where we enjoyed some hiking. By then it was time to see an old friend of Mimi's who had just settled into a newly built house with her new (to us) husband for a catch up evening and some of the best deep fried crappie we've ever had (not being a fisherman I wasn't even sure they were even eatable). Not only did we get a great meal but as fellow RV'ers they had a complete hookup for us, even under cover!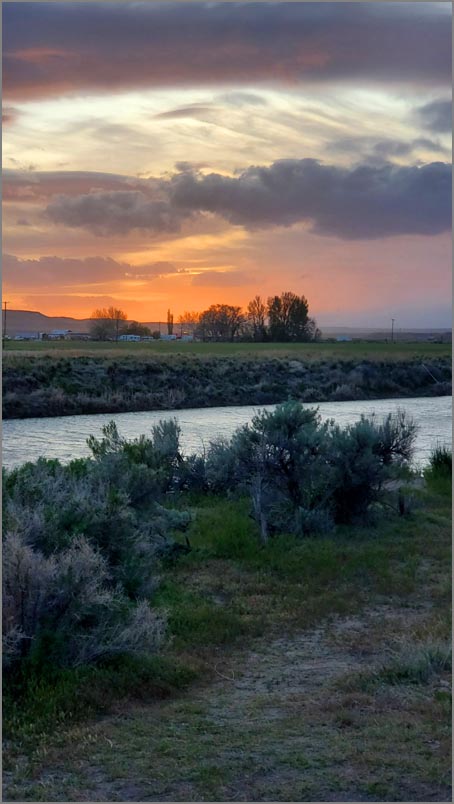 Owyhee River & farmlands beyond.